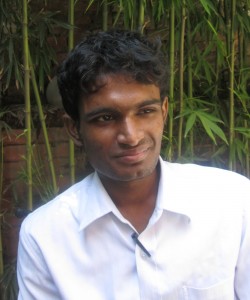 NIAP archivist / photographic researcher for the Kathmandu Valley area
Shishir is a volunteer / officer is a specialist in Digital and graphic design arts, who also has interests in sketching and photography.  He is responsible for leading in the NIAP in Nepal for recording and describing street art in the Kathmandu Valley.  This work is greatly needed for street art is a mirror of the needs, passions, struggles at the heart of Nepal's contemporary society.
'I am delighted to be a part of the NIAP and contribute to its important work to identify, promote and preserve Nepali arts, so that the wider world has a better awareness of their beauty and meaning. Once Kirk Patrick said about Kathmandu valley "There are more statues than the number of people and more temples than the number of houses." I consider it no less than a pride to work here.'
Shishir is also assisting with development of an NIAP arts and artisan's community project in conjunction with the NIAP partnering organisation, UNESEEN, in the Gaumukhi – Pyuthan area.