Interior design in Nepal is substantially influenced by both Vastu Shastra, and Bastukala (Nepali architecture).  In these, utility of given rooms, is balanced with creation of a sense of comfort that is yet not 'busy' or distracting to the eye and mind: woodwork/carving is of particular importance along with, often, tiled floors.
Through the work of Nepali artist and architect Rabindra Puri, whose UNESCO award winning Namuna Ghar ['Model House'] Nepal has in recent years not only been experiencing an ever growing trend towards revering traditional bastukala through restoration work and the planning and development of new building in towns and cities across the country using traditional design and construction methods, but wedding celebration and continuation of the nation's culture-orientated interior design traditions to conservation. Namuna Ghar as an exemplar of traditional Newari interior design, which is in fact being exported to the neighbouring Republic of India and to many other parts of Asia, and even further afield through the work of Rabindra. Some images of interiors of Namuna Ghar are shown below, highlighting the special charm and beauty of traditional bastukala.
---
Interior design, as known and practised in Western countries is however becoming an increasing option for many Nepali's in office as well as home settings. and it is found that Western type interior design courses are becoming more and more sought after.
Nepali homes have always been rich in interior decorations. Though the style of decoration and the items utilized for decorating used to differ according to the communities and culture, Nepalese communities have always been keen towards decorating their living spaces. But as a trade or profession interior designing is very new to Nepal. The scope of interior designing is growing at a rapid rate becouse people have begun to realise the need and importance of creating "Beautiful Indoor Living Spaces." …. read more.
Source: Educatenepal.com website
Western interior design has for a number of years been, in turn, influenced by minimalist and careful colour schemes that seek to make the home both elegant and peaceful as an antidote to the pace of modern life. In this the choice of artworks displayed, commonly against white wall backgrounds, is of importance.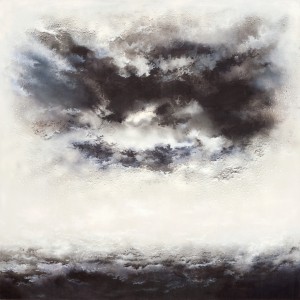 The artwork/painting-print and its framing (or lack of it — many artworks are preferred to be without a frame, to maximise concentration on and appreciation of the subject, which is commonly of a spiritual inspirational kind or a symbol that projects truths about the human experience. In this we find Nepali artists such as the work (see above) of  Govinda Sah Azad enjoy a justly deserved prominance.