Kathmandu's Fashion Design World:
When thinking of fashion design, London, New York, Paris and other Western cities most closely associated with the world fashion industry, naturally spring to mind — Not Kathmandu.  Nevertheless, Nepal's capital is rising in increasing importance for the world of contemporary fashion design, and already in the internationally renowned figure of Prabal Gurung, making its genius felt on the world stage.
Why this should be is not so hard to understand. Nepal may be rated as, at this time perhaps the most economically poor nation of south Asia, but at the same time it possesses strengths and factors known to and for long working in the favour of world fashion design meccas such as London, Paris and New York.
All of these highly cosmopolitan cities — where fashion is big business and taken seriously by many who pay high prices for big name established as well as more avant garde brands by designers — are also artistic and cultural melting pots were geniuses from many peoples and lands of the world come together to experiment and design. Kathmandu increasingly benefits from this same great strength, for in Nepal's capital which has an increasingly young population, peoples — including artists and those interested in fashion, modelling and fashion design — from the country's many diverse cultures [with their own distinct utilitarian and traditional clothes and costume heritages] meet, sharing and inspiring each other.
At the same time Nepal's creative youth in this, as in other fields of creativity, are not uninfluenced by and watch with great interest and learn from what is happening in the broader, especially Western world of fashion: the substantial international artistic community that is growing up and visits Nepal's exotic and vibrant capital add a further indirect influence that only benefits established and emerging fashion designers in the city.
It is little surprising therefore that all of the ingredients exist in Kathmandu it of special importance in Asia, and increasingly the broader world as a fashion design hot-spot. Something that will not surprise many Western visitors with knowledge of or interest in fashion design, encountering many younger increasingly cosmopolitan members of the capital's fashion conscious men and women, in the styles and combinations of the clothes they where, and in not a few cases even have made up by the not insignificant number of expert bespoke design tailors.
A major online source of news about the vibrancy of Nepal's fashion and glamour industry is the Glamour Nepal. Net website, featuring updates about all aspects of fashion and glamour in Nepal, from articles to the latest information about beauty pageants.
Articles:
Interview with Sakil Kunwar in Bossnepal.com
---
Modelling:
It is little surprising that the related artistic field of modelling is growing in the nation's capital, and for the same reasons that interrelate so naturally and strongly with those factors that make fashion design industry growth so important. Kathmandu's best modelling schools teach many schools, and to high and international standard levels, that enable the capital's many established and aspiring models to take the ramp walk/catwalk with confidence, professional and dazzling success.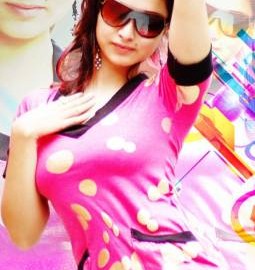 Celebrity Models website 'Nepali Glamour.Com' provides some details about some of Nepal's current most renowned celebrity models, who are often film actors and actresses and TV personalities …. see more.