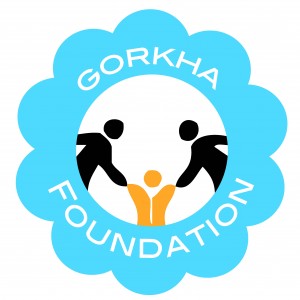 The UK Nepal Friendship Society, through the Nepal International arts Programme, is delighted to have developed thanks to the initiative of Mr Chris Maxted (former teacher at Baden-Powell St Peter's School, Poole, and Gorkha Foundation Trustee) partnership and a strong and successful collaborative relationship with the Gorkha Foundation. As a result of an initial meeting in late summer 2015 between Gorkha Foundation trustee Chris Maxted and Alan Mercel-Sanca, this partnership has been able to develop and flourish.
You can learn more about the Gorkha Foundation by visiting their website.  Further details about the foundation can be found on their Mission & Vision page.
We would like to thank Chris most fully for this opportunity, and also Mr Bijaya Devkota, creator and lead of the Gorkha Foundation and all of his colleagues at the foundation's committee: Mr Bijaya's father, Laxmi Prasad Devkota providec the inspiration for his son to create the foundation: a man of very great renown nationally in Nepal, Laxmi Prasad Devkota was also a famous poet. The NIAP is delighted to provide a page about Laxmi Prasad Devkota's poetry.
It is a privilege and very exciting opportunity to have developed the partnership with the Gorkha Foundation because not only has it lead to important global citizenship and global perspectives work with youth and the general public in the UK via the NIAP, but has led to international collaboration to establish Gorkha and surrounding areas as a cultural tourism destination. This is the objective of a plan being developed from the NIAP, between the UKNFS and the Gorkha Foundation.
Please watch this space for news of further developments in 2016!