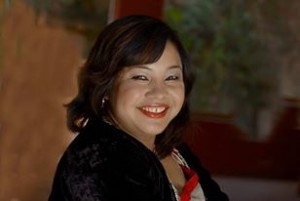 Following introductions made to members of a Britain Nepal Chamber of Commerce delegation in March (representing creative sector organisations in the UK, that were enabled by the UK Nepal Friendship Society  through the NIAP) we are delighted to promote further awareness of our traditional & classical Nepali music advisor Sita Maiya Rajchal's important educational work as well her internationally important musical performances. Sita is an Associate Professor at the internationally renowned Lalit Kala Arts Campus of Tribhuvan University.
Sita's first CD to be recorded and released to the public was 'The Tradition' in 2004; 'Talking Strings' was Sita's second CD, and was released five years ago.
 "Talking Strings", an instrumental fusion on Sitar, by Sita Maiya Rajchal, was launched at a program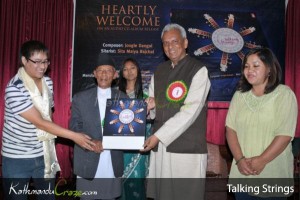 in the         capital today. The CD of the musical album, with 8 tracks, was jointly inaugurated by His Excellency Jayant Prasad, Indian Ambassador to Nepal, and Mr. Prachanda Malla, vice-chancellor of Nepal Academy of Music and Drama,at a function in the auditorium of Nepal Tourism Board today. The album is composed by Joogle Dangol. Dangol is a known name in Nepali music industry. With an experience that spans well over 2 decades, Dangol has composed more than 500 songs and arranged over 2000. Starting at the tender age of 8 years, Sita Maiya Rajchal has been practicing music for last 27 years. Talking Strings is a fusion of typical classical music, with the modern music. This is her second musical album. Rajchal also played a part of the album live for the listeners – which consisted of who's who of Nepali music industry – at the launch. Speaking at the program, Joogle Dangol, composer of the album, said, "We hope the listeners will be able to understand the stories that these musical pieces tell. Despite being instrumental pieces, every musical piece here has a story to tell."   Source: KathmanduCraze.com
The following links show some of Sita's genius in action:
As a further context to Sita's work we are also very pleased to highlight a piece from the Kathmandu Post regarding her nationally important work in the field of therapy through music: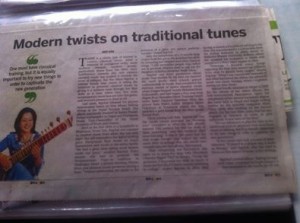 Nepal, May 22 (2012) — There is a visible lack of interest in eastern classical music amid a majority of youngsters today more inclined towards modern genres, particularly those from the West. Such indifference towards this rich eastern classical music has pushed it towards the verse of collapse. But Sita Maya Rajchal, a veteran female Sitar player, is taking the initiative to promote classical music by giving it a modern twist through her Sitar skills at a time when very few male contemporary musicians are into this genre, and women's presence is close to nil.
Last week, Rajchal released her second instrumental fusion on Sitar album Talking Strings at the Nepal Tourism Board. The album was jointly released by Jayant Prasad, Indian Ambassador to Nepal and Prachanda Malla, Vice-Chancellor of the Nepal Academy of Music and Drama. …
MUSIC THERAPY: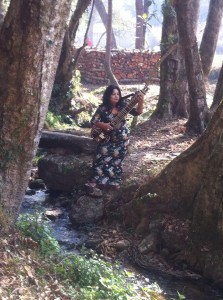 A particularly important part of Sita's genius includes Music Therapy. In Sita's own words. "Music is not only a medium of entertainment" Music therapy clears blockages that occur inside the three parts of the nervous system (Eda, Pingala, Susumna) (left, right, and central) . It further clears the energy flow in all the 7 chakras in our body and transmits a vibration to each body organs. This results in the elimination of physical and mental stress and relives one from diseases and disorders.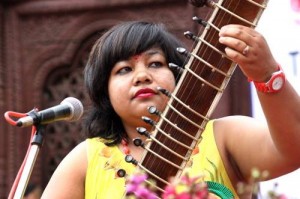 Music therapy is a process that allows every body organ to receive that vibrations that are passed down from the ear to the heart. This form of therapy evokes the magnetic and cosmic energy that are present in the body through the sound vibration passed down from music, for an effective treatment of various conditions in the body and senses. This is also a self-healing process that requires no hard effort on the body and mind. It is highly an effective meditational technique using music as the main therapy tool. — Duration : 5 minutes — 60 minutes. Depending on your time. — Benefits : Stress relief , healing of chronic illness. – music therapy can be practiced at place where you feel most comfortable. — Requirements: Your trust and faith in this therapy.
Music therapy is NOT a placebo, but a real dynamic results delivering process. It is a completely scientific approach to healing.
You can also read more about Sita here, and also about her guru Dr Dhrubesh Chandra Regmi.  Please also see our Classical Popular Nepali Music page.