Rajan Khatiwada, director of Mandala Theatre was the student of first batch at Aarohan Gurukul. The one who had started his career as an actor has turned into a director as well. He is one of the renowned people in the Nepali Theatre Company.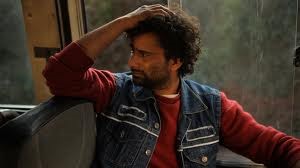 Rajan Khatiwada has acted in plays such as Oedipus Rex, Kumari, Charandaas Chor, Bagbhairav and Maila Dot Com and has also directed many plays such as Sunkeshari and Miss Julie among others. The journey of discovering actor inside him started when he first met Sunil Pokhrel, years ago, even before the establishment of Gurukul. He had worked with renowned actor – director Birendra Hamal, however, he has desires to act and work at theater and be stronger and a part of various international theater festivals.
Besides, acting and directing, he likes to read books, watch movies and talk or meet to the people from different walks of life to hear their stories also to know their perspectives. In case of reading, he loves to read books related to different cultures, lives of people, their existence, experiences and destinies. Karnali Blues of Buddhisagar and Nayan Raj Pandey's Lu are two of his best books. He also loves books by Paulo Coelho. Besides books, Bicycle Thieves, My Left Foot, Black Boards are some of his favorite films. He loves to watch movie related to social issues, docudramas or art movies along with the gangster type movie. He states that if the story of the movies are good then he would love to act in those films. Daniel Day – Lewis, Irfan Khan, Naseruddhin Shah, Saugat Malla and Rajesh Hamal are some of the actors he would love to work with while Namrata Shrestha, Jennifer Lopez and Vidya Balan are some of the actresses he loves to work with.
Rajan Khatiwada, who loves to travel also like watching football. One who had traveled to Janakpur, Mustang, etc. and has a desire to visit Karnali. He is one of the renowned actors and directors in Nepali theater world who is also a source of inspiration for many Nepali Youths.
Source: http://bossnepal.com/rajan-khatiwada-talking-theatre/