Of make-up and fashion
In the world of fashion and glamour, make-up artists are one of the fundamental forces, however, they are usually left behind and the spotlight generally goes to the designers and the models. Although, they remain on the back stage, the make-up artists are the ones responsible for creating the beauty out of the models that we look at in amazement.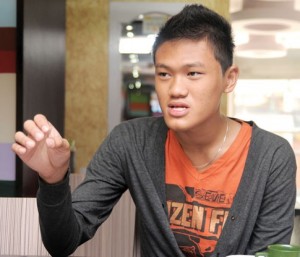 One of the best and youngest make-up artist in Nepal, Sakil Kunwar remarks that the beauty queens are groomed not born. Considering himself as a personal beauty trainer *** make-up artist, he has worked as a make-up artist for a few commercials, fashion shows and photo shoots and also as a personal beauty trainer for Miss Nepal Jenisha Moktan during one of the Miss World pageants.
According to him, beauty pageant is a platform where young girls are transformed into all-round individuals rather than ladies parading on a stage. And a make-up artist has an essential role in transforming the ladies into a beauty queen. Thus, he wanted to join the beauty industry when he realized that beauty queens are not born but are groomed. He remarks that one needs to have an individual style and idea and the skill to bring it across if s/he wants to become a make-up artist.
He completed his diploma in Hair and Design from VLCC, New Delhi and Hair City and Guides (UK). He also obtained a diploma in professional make-up artistry and media make-up. Although the course in VLCC lasts 1 year, this gifted artist completed it in 6 months.
A make-up artist needs to make her/himself known for which s/he requires to have connections with the photographers, ad agencies, event managers and good self-promotion and networking skills. a make-up artist must have the courage to stand up for her/himself and ask for the money they earn as sometimes, the people try to take advantage in many ways and often avoid paying for certain events.
Most of the people do not give it much importance or consider it a real job but it is a job which becomes lucrative when one enters and masters it. The payment depends on the events and varies in amount from photo shoot to fashion shows.
With the presence of such talented and gifted make-up artists like Sakil trying to bring a revolution to the face of fashion in Nepal, it won't take long for the fashion to become necessity rather than luxury here in Nepal.
Interview with Sakil Kunwar, Fashion Designer.   Source: www.bossnepal.com